Online therapy is a service providing mental health support over the internet. Over the years, this novel mode of treatment has helped millions all over the world to feel better without having to step out of their homes.
The primary tools used for communication in online therapy include email, text messaging, video conferencing, telephone, or real-time instant messaging.
Despite its limitations (see here at psychology.org), teletherapy has become an important health treatment source and the number of users is growing day by day.
Understanding SPD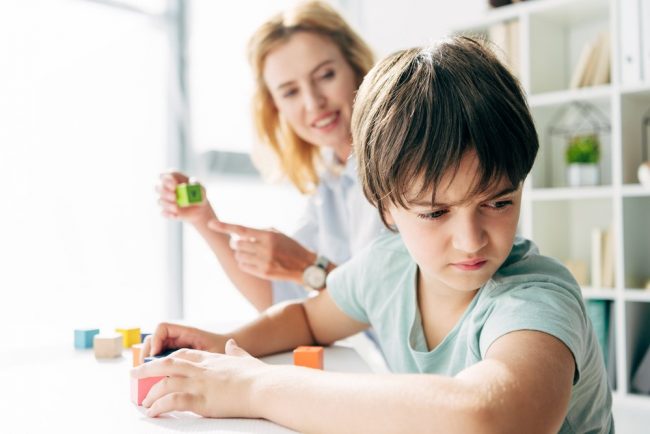 SPD or sensory processing disorder is a neurological impairment that impacts around 20% of the global population and is mostly common in children with autism disorder spectrum but can also be a stand-alone disorder.
This health condition occurs when the brain has trouble in receiving and responding to information that is relayed by the senses leading to a processing disorder or a kind of bottleneck which in turn impedes the flow of proper response.
Left untreated, SPD can lead suffering individuals to feel overwhelmed and isolate themselves in order to shun overstimulation. This can further lead to anxiety, depression, social isolation, and trouble studying at school or at the workplace.
Is online therapy effective for SPD?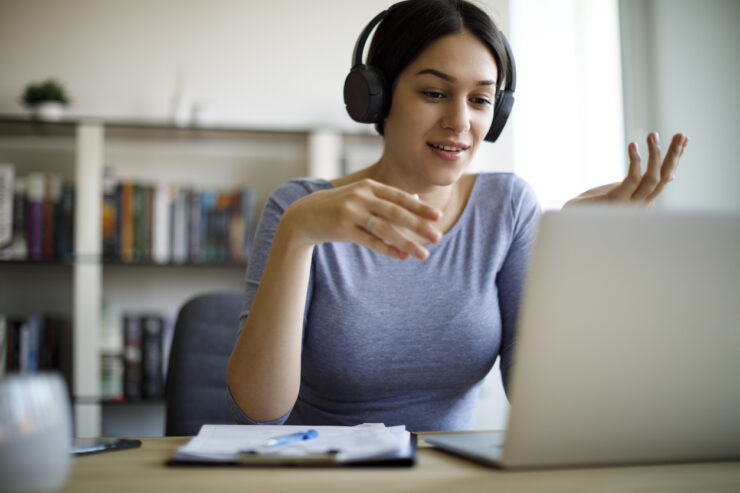 While occupational therapy and other sensory integration interventions have proven to be of help in managing SPD related issues, online counseling can also help patients and families to get emotional support while tackling the challenges of SPD.
Behavior therapy(BT) has been shown to be effective for SPD. However, stigma, shame,
lack of sufficient knowledge about SPD as well as economic and geographical factors have posed additional barriers to its implementation.
An alternative way to increase the availability of BT to those who are struggling with SPD is to deliver the treatment digitally through an online therapy site (see all options at bestonlinetherapy.com) instead of face-to-face, as sitting in the office of a traditional therapist may be tough for someone with SPD.
This type of therapy focuses on the thought process of an individual and changes their way of thinking and behavior in response to sensory stimuli.It helps those with SPD to develop coping strategies and reduce anxiety.
Such a way of delivering treatment will increase accessibility to evidence based care, especially to those residing in geographically remote regions as well as for people who refrain from seeking help due to the shame and stigma of being seen in a clinician's office.
Hence, online therapy can be an appealing alternative as it will allow individuals to access treatment from anywhere in the world with a reliable and strong internet connection.
When it comes to SPD there is scant data available when comparing in-person therapy with online therapy, but past studies show that onilne BT is an effective alternative to face-to-face intervention for many symptoms of SPD.
Benefits of online therapy for SPD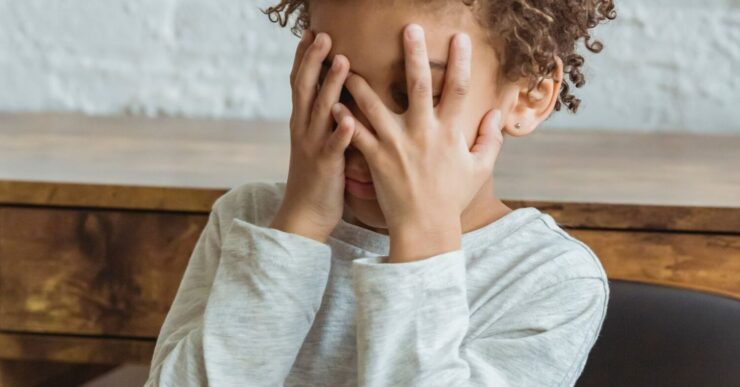 Online counseling for those affected with sensory processing disorder(SPD) can be of help in various ways.Some potential plus points are indicated below:
Knowledge of SPD: Through online therapy individuals get to gain a better understanding of the condition and the various ways in which it can affect their daily life.
Coping strategies: Counseling can further be of great assistance to those with SPD as it develops coping strategies in the individual who is dealing with sensory overload and the other challenges that are linked with this disorder.
Improves self-esteem: Online therapy can help those with SPD to improve their self-esteem. This, in turn, will show them how to gain confidence and improve their ability to manage their symptoms, which will then lead to increasing self-awareness and self-acceptance.
Family support: Counseling online for SPD can be of immense support for family members whose loved one is struggling with SPD as it will allow them to understand the condition better and provide help accordingly.
Improves quality of life: Through teletherapy, individuals with SPD can learn skills not only to manage their symptoms but to improve their well-being and lead a good quality of life.
Improved skills to manage stress and regulate emotions
Improving communication skills with respect to families, friends, and others
Help addressing issues that keep occurring like anxiety, depression, or attention deficit/hyperactivity disorder(ADHD)
Symptoms of SPD that can be treated by online therapy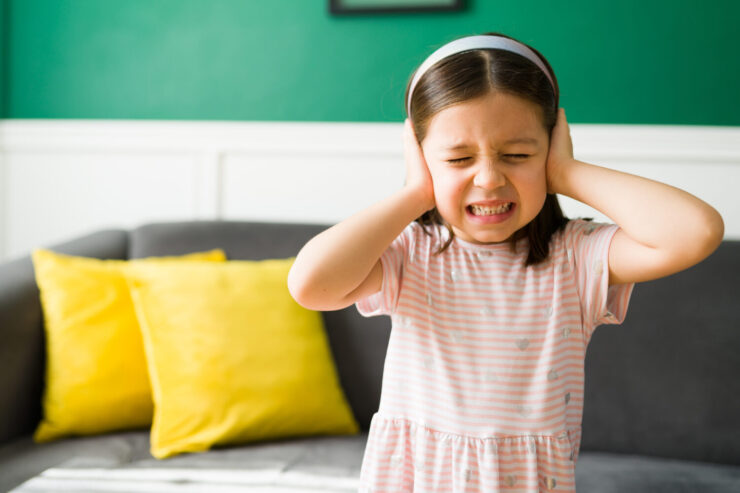 As with all illnesses, symptoms of SPD can vary from one individual to individual. While most symptoms are common, some can be mild or even severe. Online counseling can help in treating the following:
Sensory modulation disorder
Hypersensitivity
Hyposensitivity
Diminished social skills
Handling objects and walking problems
Lack of self-control
Where can you seek online counseling for kids and teenagers with SPD?
Kids and teenagers have it tough these days. After going through the pressures of the pandemic they have to cope with peer pressure and hormonal changes. Life can be difficult.That said,it becomes more challenging for younger adults who are suffering from symptoms of SPD.
This becomes more stressful for teens living with SPD as it can lead to anxiety,panic disorder, depression, poor attention, negative thoughts and other mental health issues. Unfortunately, some teens with SPD are oblivious to signs of danger which puts their lives at risk.
There are a number of websites providing information on counselors and therapists for sensory processing disorders. One can also find out from a particular healthcare provider whether they provide online intervention for SPD.
If one is unaware of the efficacy of the different caregivers and their experience in the field of SPD they can visit websites, like for example, talktoange.com or ReachOut.com to get a list of their providers, costs, and the services they offer to treat SPD.
Other online therapy platforms that can help guide children and teenagers to a reliable therapist who can cater to their SPD treatment needs and budgets are BetterHelp, TeenCounseling and Talkspace among many more.
Other resources to treat SPD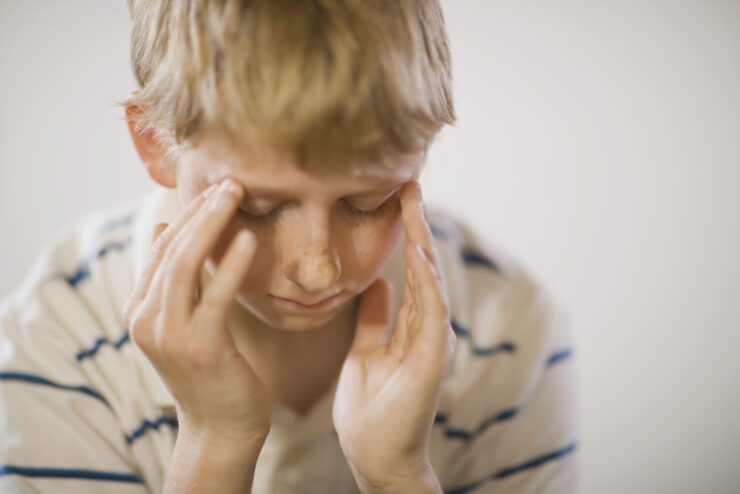 Online counseling and support groups can also help with emotional support and guide families to develop strategies for managing the challenges of SPD.
Online communities can also be a useful resource to connect with others who can find a solution to the problem of SPD.