Discovering your child has autism shatters the ideal picture of parenting. Being a parent, in general, isn't smooth sailing. How could raising an autistic child be easy, then? The good thing is that you're not alone.
Recent findings reveal that one in 36 children in the United States are living with autism. About one in ten girls and four in ten boys have autism. As such, the risk of autism is four times higher in boys than in girls.
Autism diagnosis frightens every parent because children don't grow out of this developmental disorder. However, there are several strategies that will help you provide the best possible support to your autistic child, and this article discusses that. Read until the end to learn more.
#1 Educate Yourself About Autism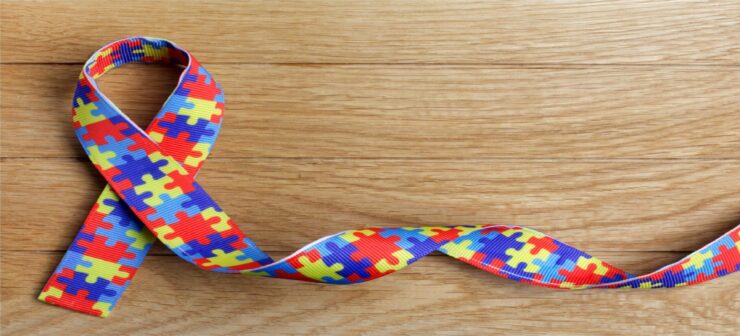 A child with autism isn't easy to raise. That is why you should educate yourself about autism. Without proper knowledge about this developmental disability, you won't be able to support your child.
Books like Start Here: A Guide for Parents of autistic kids and The Autism Mom's Survival Guide (for Dads, too!) disclose facts on autism. Give them a read, as these will help you navigate the challenges of parenting a child with autism spectrum disorder.
Books on autism like ones from beaminghealth.com contain personal experiences of parents as well as stories on raising a child on the autism spectrum. These books also share ideas and tips on handling hard feelings, dealing with outside opinions, and much more.
Don't just rely on books to expand your knowledge of ASD. Talk to a medical professional about your child's condition because they will understand your child's health history better than anyone else. As such, you will be able to take an active role in your toddler's care.
#2 Use Positive Reinforcement
It might seem inconsequential, but praise and rewards go a long way for autistic children. As a parent, you should reward their good behavior. Keep tabs on your child's activities. Anytime your child does something good, like learns a new skill or acts appropriately, praise them. Be specific about what behavior you're praising them for so that they will repeat it.
When rewarding your autistic child for the good they've done, be as creative as possible. For instance, you can let your child play with their favorite toy for a little longer than usual or give them a candy or a chocolate.  Remember that positive reinforcements will build your child's self-confidence and promote constructive behaviors.
#3 Stick to a Schedule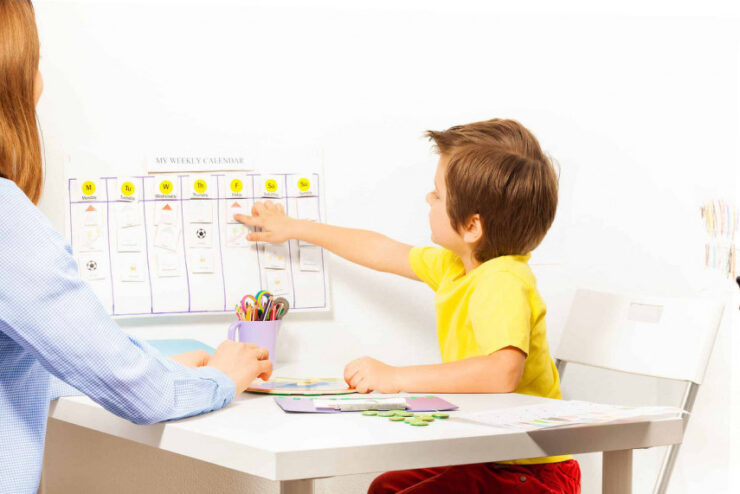 Do you know that autistic children thrive best on predictability and routine? That is why creating a highly structured routine or schedule for your child with autism is advisable.
Establish a daily routine that includes their bedtime and wake-up time, mealtime, and playtime. This way, your child will know what to expect and when which will reduce anxiety and confusion. Make sure to include therapy time, too.
Maintain consistency, but be open to flexibility. In case your child's routine needs any changes, inform your child beforehand.
#4 Ask for Help
Remember that it takes a village to raise a child with special needs or disability. That is why you shouldn't hesitate to ask for help. Seeking outside support will minimize your risk of burnout and reduce stress levels.
Reach out to your friends and family for support. Of course, your loved ones will only be able to take care of your baby for a couple of hours, not 24/7. In that case, it's best to opt for respite care. However, you cannot hire any caregiver for your child. Since your child is autistic, you should look for someone armed with the knowledge to handle them.
When it comes to autistic children, it is a good idea to hire a developmental disability or a special needs nurse. They possess the skill sets needed to care for a child with autism.
You should look for someone who has earned a Bachelor of Science in Nursing (BSN). While it's hard to find someone with a BSN for in-home care, nurses with an online Accelerated Bachelor of Science in Nursing (ABSN) will be your best bet.
In Accelerated BSN nursing degrees online, students are armed with the skills to screen for ASD. That is why they are able to deliver comprehensive care for the co-occurring psychiatric, behavioral, and medical conditions of autistic patients.
Online accelerated BSN curriculum focuses on processes, principles, and theories of child care from infancy to adolescence, notes Elmhurst University. Rest assured, nurses with an online ABSN degree will be able to create a personalized patient coping plan to calm your anxious child, making the care experience positive.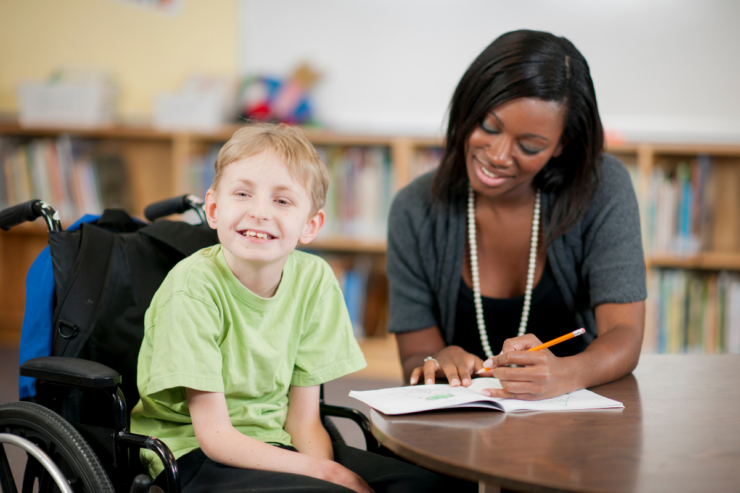 Wrapping Up
Parenting an autistic child is challenging, but it will be worth it. Each child with autism is unique. Some have a great memory, whereas others are visual learners. While they may struggle in some areas, they have some amazing abilities and great strengths.
By accepting your child for who they are and managing behavioral challenges, you can help your autistic child thrive in life and reach their full potential. In case of any queries, reaching out to a medical professional will be the best bet.