In case you are facing issues with the pelvic, keep in mind that it is not something that you should ignore and expect that the pain or discomfort will disappear without proper actions. A very efficient technique that can help is the pelvic floor massage.
There are instructions provided by many fitness instructors that you can implement in your lifestyle. On the other hand, if the condition is more serious, visiting a professional is the best solution. Also, you should get some valuable insights and read more about it so that you can find the right therapist.
Main Features
This part of the body has a lot of nerves and muscles, and the main issue is that they are usually overlooked. The crucial part of the massage is that it can help you deal with the pain, and improve the blood flow and flexibility of the lower abdomen.
Moreover, the main reason why you should never ignore even the mild symptoms is that they can lead to bigger problems. Some of them are pain, lack of flexibility, and sexual dysfunction. Also, it can be the case for both men and women.
We have mentioned that there are certain exercises that can help. However, that can be a good option only for the prevention or dealing with a mild case. On the other hand, being in pain, or experiencing other downsides will require you to visit a professional.
Best Solution for Pain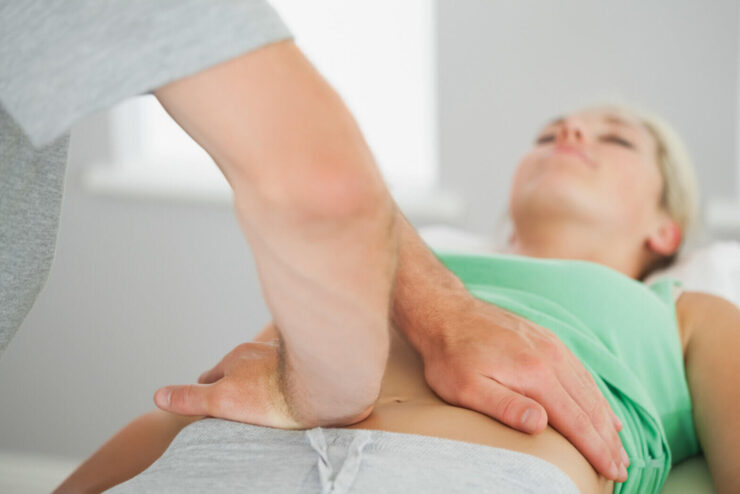 First of all, you need to understand the cause of pain in this part of the body. It can be a result of injuries, excessive training sessions, inflammation, and other problems. Since there are nerves and muscles combined in this area, it can be very sensitive.
Therefore, an experienced professional can help you relieve the pain with a gentle massage. The key is to find trigger points where mild pressure in the area will improve the blood flow, leading to an improved work of nerves and blood in the area, resulting in pain relief in the end.
Bladder and Bowel Control
Another function of the pelvic floor is to provide support for the bladder and bowel. Facing problems with it can lead to other health issues like the inconsistency and disability to control these organs. When a patient is having problems controlling the urinary tract, proper therapy can help with removing the issue or at least making it less serious.
Furthermore, it is especially common among older people to face a problem where it is more difficult to control this part of the body. Therefore, a massage that will enhance the blood flow and flexibility of the area will make their life much easier.
Reduced Constipation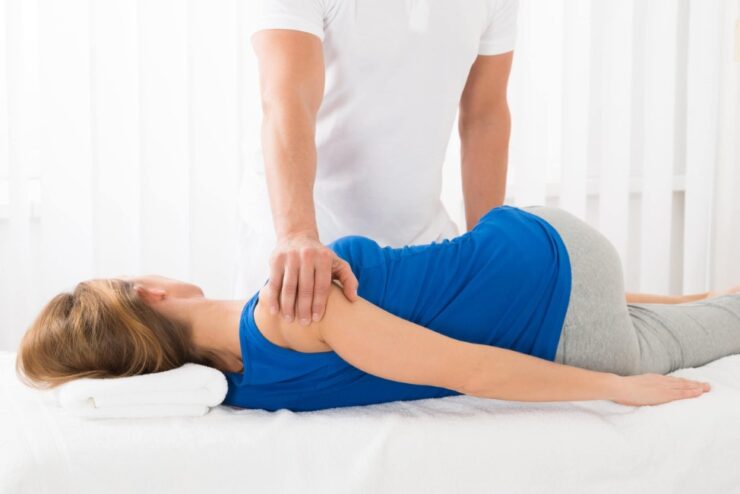 While there are many factors that could lead to this problem, the pelvic floor also plays an important role. Still, it is important to know that the massage won't be a solution for every patient. It depends on the causes and severity.
On the other hand, even if the cause is something more serious, it will at least lead to pain relief and some improvement. According to the research, over 80% of patients will experience some level of improvement after the massage.
Improved Sexual Function
The pelvic floor can have a serious influence on the intimate life. The reason for that is that these muscles are involved by providing support, reducing blood flow, and other functions. When you are experiencing problems with this area, there are chances that you will also face some in the bedroom.
Also, it can be a problem for both women and men. In the first case, it can lead to pain and discomfort, lack of satisfaction and sensation, and many other difficulties. When it comes to men, they can also face similar problems, and even a complete disability to be active in the bedroom.
The common mistake people make is when they start experimenting with medication while not even considering this type of massage. While it won't give instant results, repeating the therapy for some time can be a lifesaver in the end, especially for men who are experiencing a lack of self-esteem caused by the ED.
Common Misconceptions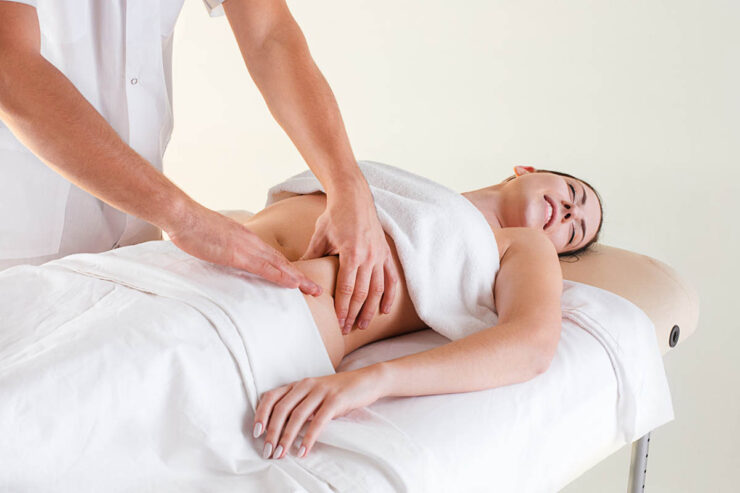 There are many of information available online, but it is essential to check whether the resources are credible. For example, reading more about this therapy by checking comments or reading things on forums might not be the best decision. On the other hand, if there is a specialized forum where you can get some valuable insights that can be a good thing, but only to learn more details.
The best approach is to consult an expert in this area and visit your doctor for an exam. Professionals will evaluate your condition and determine the best type of massage, which is related to frequency and intensity.
When it comes to misconceptions, we have to mention the most common one, which is that it is only for women. We already mentioned some issues that men can face. Therefore, this therapy is perfect for preventing or dealing with various conditions.
Another myth is that it can help only when someone is facing sexual problems. That is one of the reasons why some people might decide to skip it. As you can find in some of the previous parts of the article, the proper function of the nerves and muscles in the lower abdomen can provide the proper functionality of different organs.
Some people are scared that it will be painful. However, when you visit a professional, there is no need to worry about that. The expert will communicate with the patient all the time, and the core feature is that the moves are always very gentle. There is no need to fear for any downsides as well.
Last Words
Before you decide about going to this therapy, the crucial part is to find a well-known and experienced person. Don't rush to the first one you see. The best therapy will require some exam and determination of your condition so that you can get the most out of it.