When our loved ones suffer an injury or sickness, it's vital to ensure they have access to care to help them regain their strength, mobility, and endurance as soon as possible. While certain injuries or illnesses may only require simple treatment, such as bed rest, other situations require more extensive care.
If your loved one has experienced an incident or injury that affects their ability to complete daily tasks, consider contacting a retirement community that offers convalescent care, like SeasonsRetirement Communities.
If you're unfamiliar with this type of care, keep reading below to learn everything you need to know, from who qualifies to the services available.
What is convalescent care?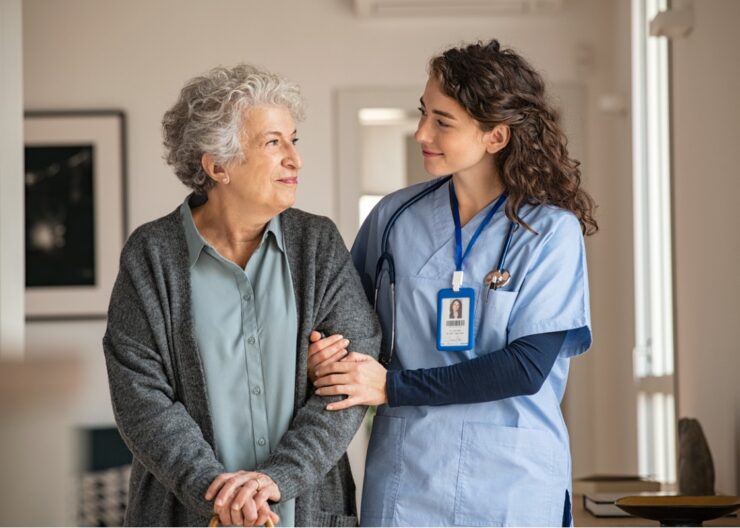 The term 'convalescence' means to rest and recuperate after an injury or illness and can refer to both a short and extended recovery period. So, what is involved in convalescent care?
Convalescent care is available on a short-term basis to those recovering from surgery, an injury, or an illness. This type of care helps the individual regain their independence and strength to return to their daily routines without extra support.
Unlike other forms of care provided for older adults, such as assisted living, convalescent care is only temporary and will end once the individual recovers.
What to know about convalescent care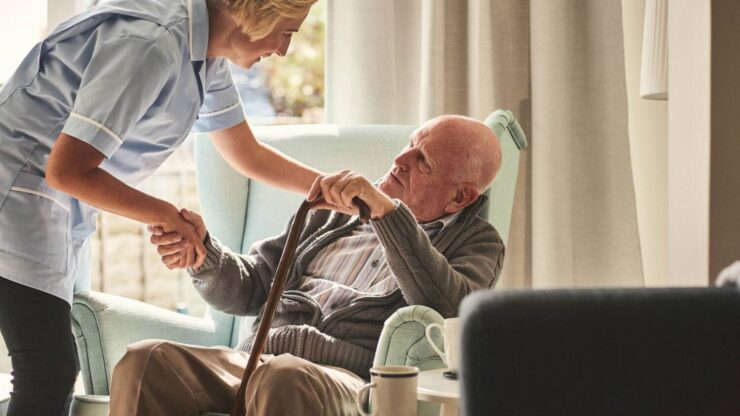 Before deciding whether you or your loved one should enroll in convalescent care, it's essential to understand the intricacies of this type of care to ensure it's the right service for you.
Below, we'll go over who qualifies and benefits from convalescent care, where it's offered, the types of services provided, and how this care is funded.
Who benefits
Convalescent care is available to anyone who has suffered an injury or an illness and those who need to recover from surgery. This care is not specific to a particular age group, meaning individuals, young or old, qualify for convalescent care.
This care can take many forms depending on the level of support needed. For instance, if a younger adult sustains an injury to their leg or hand, they may require assistance with cooking and cleaning until they regain mobility, likely only a few weeks.
On the other hand, an older adult who has suffered from a stroke or heart attack will likely need more help as they recover, from housework to medication administration, and the care timeline may last up to a few months.
Where it's offered
Convalescent care can be accessed through many different means. For instance, rehabilitation centres that employ doctors, nurses, and therapists in-house offer convalescent care services for people of all ages.
However, many adults prefer to recover at home in a familiar space, especially those who've suffered an illness or injury requiring extensive recovery. Fortunately, convalescent care can be provided at home by enlisting the services of a home concierge, a care worker who will come and go throughout the day.
Another option is having family members come to stay with you or visit your home daily until you recover, combined with the care of your designated physician. Further, if you require more hands-on recovery, you can temporarily hire a live-in care worker.
Finally, older adults living in retirement communities will be pleased to know that these companies frequently offer convalescent care services. Several retirement communities provide a convalescent care program to their residents in recovery.
The services available
The type of services offered in convalescent care may vary depending on the level of assistance individuals require. Note that these services can often be arranged by the retirement community, but may not be provided by the on-site staff. Some examples might include the following:
Cooking and preparing meals for those with limited mobility and/or injuries to the arm or hand
Administering medicine as prescribed by their personal physician
Therapy to improve mood and mental state as they endure recovery
Speech therapy for those who have suffered a stroke or similar disease
Physical therapy to help the individual regain their mobility
Assisting with preparations for the event of another accident or injury
Arranging social gatherings to prevent self-isolation
Taking the individual to doctor's appointments and other checkups or errands
Assistance with pet care
Note that individuals receiving convalescent care in a nursing home or assisted living community may already have many of these services included in their existing day-to-day care.
If you or your loved one is receiving convalescent care at home, some of the care offered above may be provided by friends or family, either in place of or in addition to health care professionals.
How it's supported
How convalescent care is supported and funded largely depends on the required care level and location.
For example, if you're enlisting the help of friends or family members for care, you will likely have to cover any expenses involved in your care, such as paying for groceries for your meal preparation. It's also up to you to decide whether you will compensate your loved ones for providing your care.
Expenses like physical therapy may be covered by insurance, depending on your health plan.
Further, suppose you decide to enlist the assistance of at-home care workers or recover in a rehabilitation centre. In that case, health insurance may cover these options depending on your health plan and the publicly funded services in your province.
The ins and outs of convalescent care — Conclusion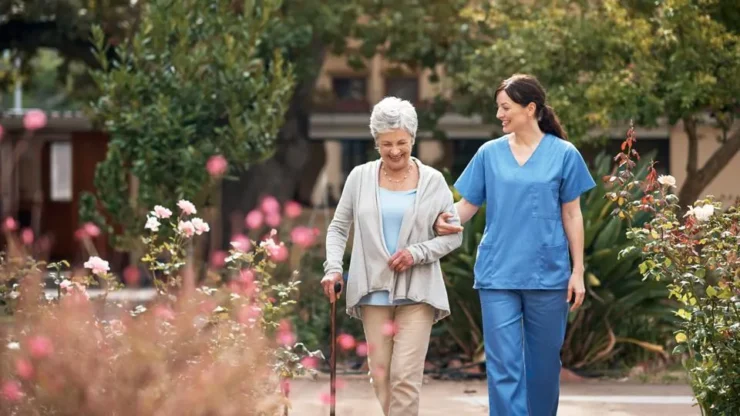 Before deciding whether to enlist convalescent care services for you or your loved one, consider all the above factors to determine if this type of care is right for you.
If your loved one requires more long-term assistance than convalescent care, they may benefit from employing indefinite at-home care services or moving into an assisted living community.