The advent of the Coronavirus pandemic brought along an increased demand for healthcare workers. Consider, for example, nurse practitioners.
According to statistics, there were around 3.0 million nurse practitioners in the US in 2020, and the number continues to grow. Nurses are the heart of the healthcare system and comprise the largest group of employees in the field.
Perhaps you've decided to become a registered nurse and are unsure how to navigate the process. Keep reading as we delve into everything you need to know about becoming a nurse practitioner and this career path's various benefits.
What is a Nurse Practitioner?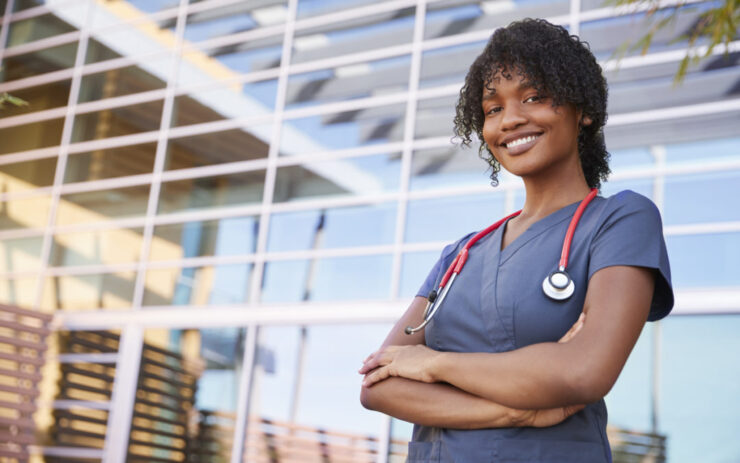 Nurse practitioners are advanced practice registered nurses with additional training in a specialized area and a master's degree, like mental health or geriatrics. A nurse practitioner's skills typically mimic what doctors do and go beyond those of a registered nurse (RN).
These healthcare workers can treat patients by interpreting and ordering laboratory tests or diagnoses, prescribing medicine, and determining illnesses. You can also focus on educating patients to make healthier life choices. Several states allow nurse practitioners to work independently of a physician while consulting a medical doctor if required, serving as both specialty and primary care providers.
Nurse Practitioner Skills
Working as a nurse practitioner can be demanding, but it's also worth it for most individuals. This field requires you to have the following skills:
1. Workplace Skills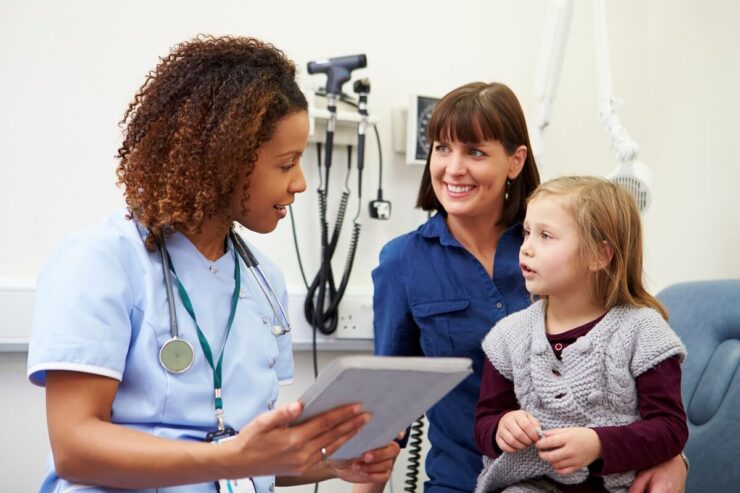 Workplace skills develop when you obtain on-the-job experience and training over time, including:
Patience: Since the job can be pretty stressful at times, it's essential to exude a patient, calm demeanor as an NP to keep your patients from panicking
Critical thinking: Nurse practitioners have to analyze a plethora of medical problems so they can diagnose and provide treatment plans
Physical endurance: There's no doubt that NPs have a hard life because they work in an emotionally, mentally, and physically taxing environment. This means that you must take care of your own health to be capable of supporting your patients with the best care
Leadership: Caring for patients requires their respective healthcare worker to think quickly and make efficient and effective decisions for their lifestyle and health. As a care team member, you will be responsible for making balanced decisions that align with both you and the clinic
Communication: One critical nurse practitioner skill is active listening, which will enable you to understand your patient's needs and communicate with empathy
2. Technical Skills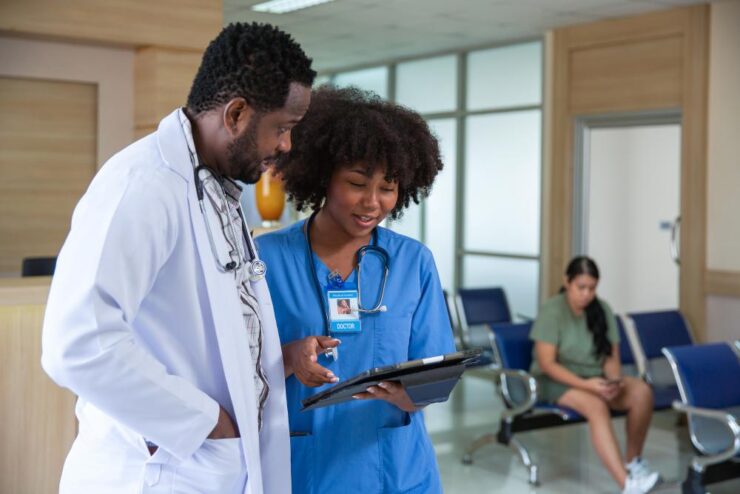 Excellent nurse practitioners hold a range of technical skills depending on their specialization that focuses on three areas:
Specialty training: Nobody will hire you unless there's evidence of mastery, such as training programs or certifications in your specialization.
Clinical training: You need to possess sufficient clinical knowledge to be a nurse practitioner. Employers typically assess clinical experience to determine whether you can be trusted to administer treatment
properly and assist physicians. They want to see how effectively you work in direct contact with patients. For example, you can pursue an online AGACNP post master's certificate from this site to enhance your clinical competencies
Patient education: NPs have to demonstrate that they can help patients make informed decisions regarding their treatment and condition
How to Become a Nurse Practitioner
You can't become a nurse practitioner unless you're already a licensed registered nurse (RN). Additionally, you'll have to complete a Master of Science in Nursing (MSN). In this section, we'll look at the steps you need to follow to become an NP:
1. Get a Doctorate in Nursing Practice (DNP) or an MSN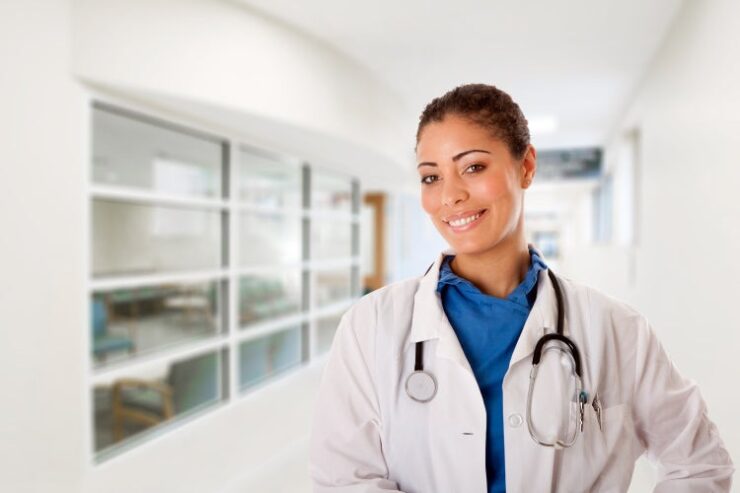 Whether you opt for the DNP or MSN path, you must be ready to put in hours for specialty classroom instruction and clinical coursework. Although most people go down the MSN path to become nurse practitioners, more and more places now require you to earn a DNP degree.
2. Pass the NP Exam
Once you complete all your clinical training and coursework, we recommend taking a board-certified examination according to the rules and regulations set by your state of residence.
3. Apply for Licensing or Certification
When you pass the board-certified examination, you should obtain a certification or license to work as an NP. If you want to practice with a specialization, consider completing more certifications and training.
4. Take Your Career a Leap Further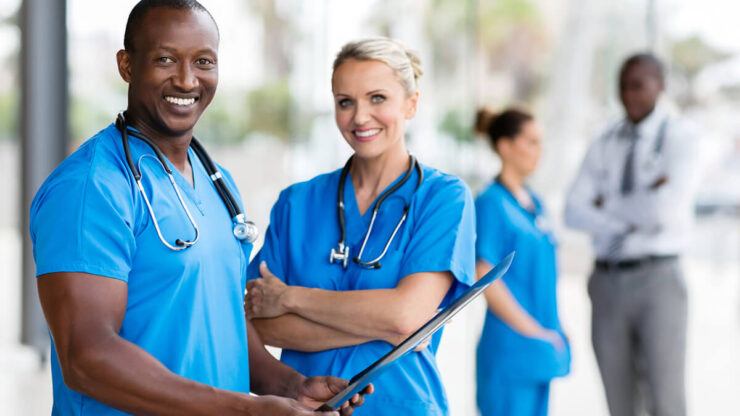 Opting for the nurse practitioner field is no easy feat; while rewarding and exciting, it typically takes several years of training and education. You have to put in work because you're responsible for people's lives and health. You may dive deeper into your current specialty or switch to another by pursuing more certifications and knowledge.
Professional development and self-directed learning are key to succeeding in your NP career, demanding you to continually update your technical skills with the evolution of new systems, tools, or technology. As an NP, you really have to be open to improving your skills every day.
Benefits of Becoming a Nurse Practitioner
Here's why becoming an NP might be a good option for you:
NPs earn considerable compensation since they are more educated, highly skilled, and can perform various medical procedures. For this reason, they have a competitive edge in the medical field
This career path is not without its possibilities for independence. You can decide to open your own pirate practice, granting you freedom from medical organizations and hospitals to work on your terms
Like with most positions on the medical side, becoming a nurse practitioner entails getting to help people and making a difference. You prescribe treatments and medicines that enable people to progress or
heal from their wounds and live a better, healthy life
As an NP, you will also learn how to lead medical staff and teams of nurses. This will improve your leadership skills and train you to think quickly on your feet. If you're someone who's a natural-born leader and likes to work in leadership positions, becoming a nurse practitioner may be exactly what you need
Nurse practitioners are less common than registered nurses, meaning they have a high demand. Anyone who prefers job security can benefit significantly from becoming an NP.
Endnote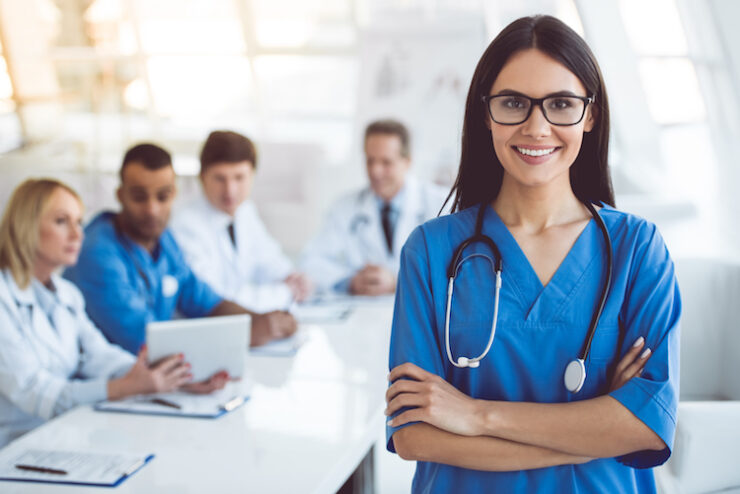 Nurse practitioners are highly skilled medical professionals with at least a master's degree or higher in nursing. If you're interested in becoming one, you should be prepared to handle several tasks simultaneously while also specializing in various areas such as psychiatric to pediatric. Go through our guide above to get a general idea of where to start your NP journey and what will be expected of you in a professional capacity.